High load monitoring system
DPI based traffic visualization + analytics
This system intended for enterprise customers and comprised from two parts:
probe for traffic analysis launching on COTS server
analytics server
Aim of the system is to make all corporate traffic totally visible. This is used mainly for three principle purposes: a) monitoring of quality of corporate information services b) SLA network monitoring and c) cybersecurity monitoring and incident management. System retrieves a huge amount of metadata from traffic passing through the probes. This information is used for further analysis. Results are reflected in different dashboards via thin client in a real time.
Meanwhile system is allowing to return back in time and look into history making power analysis of network events happened days, weeks or even months ago. This is especially helpful feature for cybersecurity incidents investigations.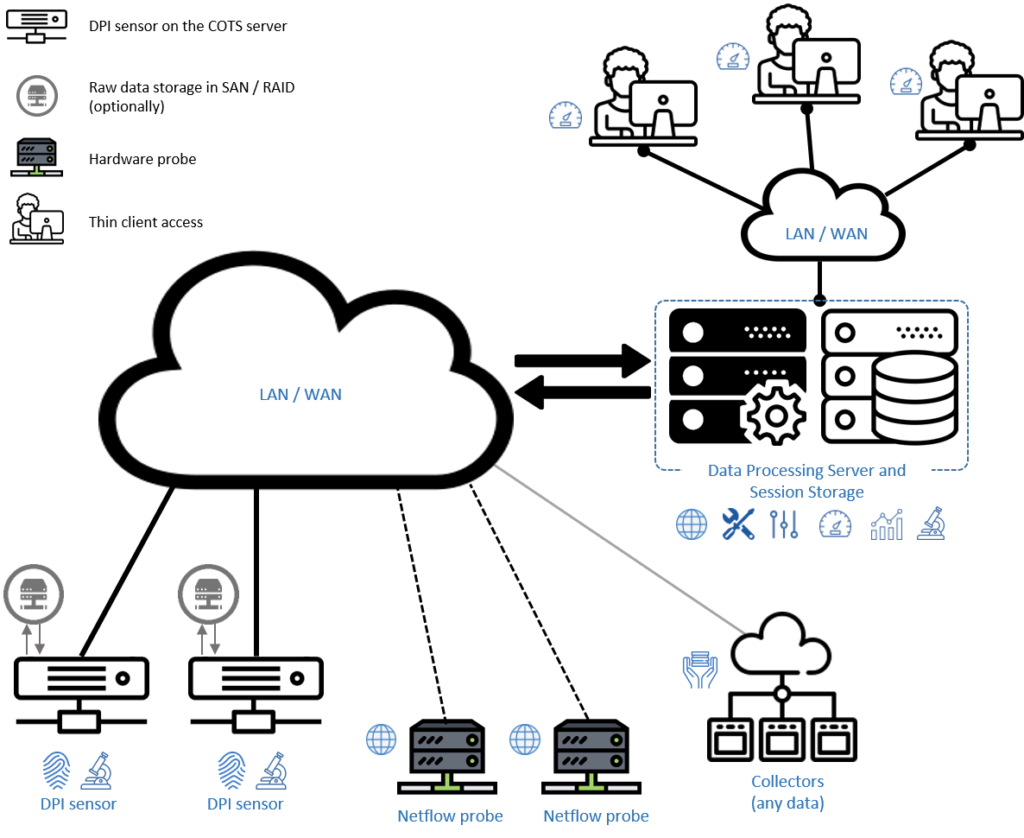 Real-time Ethernet network monitoring at up to 10GbE
DPI sensors written on C/C++ with DPDK
Integrated GIS
Integrated management subsystem (thin client)
Separate dashboards & analytics (thin client)
Ability to handle big data streams (20 millions records in database for 15 minutes @10GbE and more)
Advances usability with multi-language support
Embedded alarming and thresholds monitoring
Do not hesitate to order a live demo
Please contact with us to order live demo of the system described above